Thermographic cameras to measure body temperature.
VigiHD presents new thermographic cameras for body temperature measurement. The cameras are capable of analyzing human body temperature with great precision and can therefore detect cases of fever instantly. These solutions are currently being installed extensively in crowded places (supermarkets, hotels, transports) as a measure of containment of COVID-19.
These VigiHD thermal cameras have a very advanced and powerful algorithm for high precision temperature measurement. It also incorporates artificial intelligence based on face detection. This helps to filter out any type of false alarm generated by other heat emitters (cigarettes, coffee, light bulbs, etc).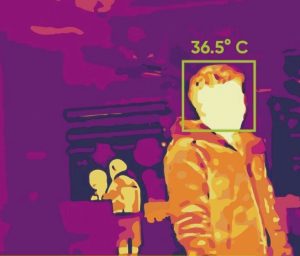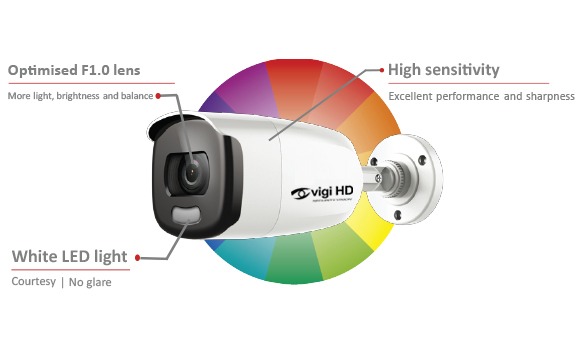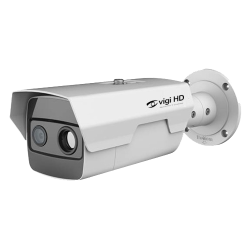 VigiHD Security Vision
Thermal IP Camera
Thermal sensor 384×288 Vox
15 mm Lens
Temperature measurement range -20º C~150º C (±8ºC)
15 Colours
Thermal sensitivity < 40mK
H.265+ / H.265- RJ-45 10/100 BaseT
PoE IEEE802.3af
Weatherproof IP66
Audio
Alarms
Integrated GPU
Advanced fire detection and alarm
SD card recording
WEB, CMS (DSS/PSS), Smartphone and NVR interface
ONVIF Compatible
Bracket included